Demand Media is a company on a roll. The California-based company was founded by a former MySpace.com chairman in 2006 and it has enjoyed huge growth ever since:
Their sites include LiveStrong.com with Lance Armstrong and many niche sites such as eHow.com for tutorials, Cracked.com for humor, GolfLink.com for golf and Trails.com for hikers.
They own eNom, the world's second-largest domain registrar.
They provide social networking tools to brands such as Kraft, Whole Foods and Lowes.
Most large web companies now run a network of sites so Comscore, which ranks web traffic, judges sites according to the total traffic to all their sites. Demand Media is in the top 20.
They are so big that tech commentators have speculated that they will soon go public in the biggest tech IPO since Google.
DemandMedia.com is their main corporate website and it runs on Joomla: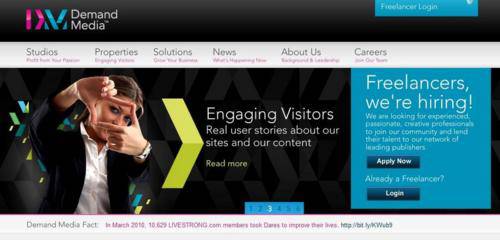 Not only that but Demand Media also uses Joomla for some of its other products. If you watched Steve Job's keynote address at the Apple Worldwide Developers Conference, you watched using CoveritLive.com, a Demand Media product with a Joomla website. This site is particularly interesting because it is not running on a traditional hosting company but on Amazon's S3 Cloud services: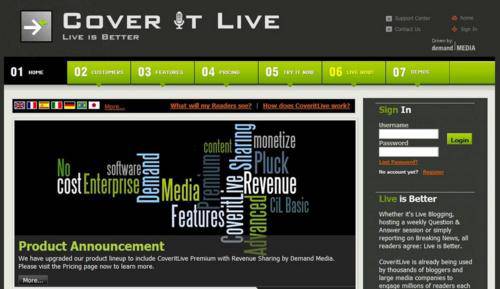 Written by Steve Burge
外贸网站建设专家-新龙,是您互联网商业应用的好伙伴!